---
Pitch
The many of the goals of the new UN A2R initiative can be achieved through close cooperation between a proposed MIT Hybrid Group and the UN.
---
Description
Summary
This proposal attempts to coordinate the objectives and actions of the new MIT Plan for Action on Climate Change with that of the new Anticipate, Absorb, Reshape (A2R) program envisioned by the UN for the goal of addressing the needs for improving environmental governance of the great seas.
This UN focused proposal will expand upon the Alumni/SDM/VMS/CoLab Hybrid Initiative: Alumni Mentors Fast Track CoLab Concepts proposal in a way which brings to the table relevant information found within the comprehensive analysis on the important subject set of subjects evaluated in the publication Environmental Governance of the Great Seas: Law and Effect (DiMento and Bateman 2012)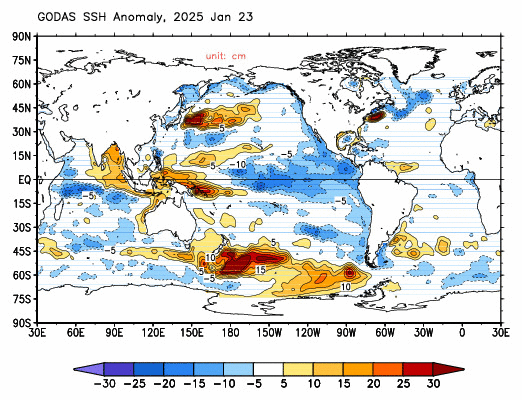 ---
What actions do you propose?
---
Who will take these actions?
---
Where will these actions be taken?
---
What are other key benefits?
Clustering Mangroves, Shrimps and Seaweed
---
What are the proposal's costs?
---
Time line
---
Related proposals
Alumni/SDM/VMS/CoLab Hybrid Initiative: Alumni Mentors Fast Track CoLab Concepts
---
References
References:
"MIT SDM – System Design and Management." 2014. 27 Jan. 2016 <https://sdm.mit.edu/>
2) http://www3.weforum.org/docs/WEF_GreenGrowthActionAlliance_Overview_2012.pdf
3) http://web.mit.edu/climateaction/ClimateChangeStatement-2015Oct21.pdf
4) "Benefit corporation - Wikipedia, the free encyclopedia." 2011. 27 Jan. 2016 <https://en.wikipedia.org/wiki/Benefit_corporation>
5) "United Nations Environment Programme (UNEP) - Home page." 27 Jan. 2016 <http://www.unep.org/>
6) Aronson, D. "Overview of Systems Thinking - Thinking Page." 2002. <http://www.thinking.net/Systems_Thinking/OverviewSTarticle.pdf>
7) "Dr Robert Chris - Faculty of Social Sciences - Open University." 2014. 27 Jan. 2016 <http://www.open.ac.uk/socialsciences/main/staff/people-profile.php?name=Robert_Chris>
8) "The Chisholm Lab: Home." 2014. 27 Jan. 2016 <https://chisholmlab.mit.edu/>
9) "Benefit corporation - Wikipedia, the free encyclopedia." 2011. 27 Jan. 2016 <https://en.wikipedia.org/wiki/Benefit_corporation>
10) "United Nations Environment Programme (UNEP) - Home page." 27 Jan. 2016 <http://www.unep.org/>
11) "What is the GEF | Global Environment Facility." 2010. 27 Jan. 2016 <https://www.thegef.org/gef/whatisgef>
12) "Green Climate Fund." 2015. 27 Jan. 2016 <http://www.greenclimate.fund/>
13) "Asian Development Bank." 27 Jan. 2016 <http://www.adb.org/>
14) "About Us - Climate Investment Funds." 2015. 27 Jan. 2016 <https://www-cif.climateinvestmentfunds.org/about>
15) "Cities and Climate Change Initiative – UN-Habitat." 2015. 27 Jan. 2016 <http://unhabitat.org/urban-initiatives/initiatives-programmes/cities-and-climate-change-initiative/>
16) "WWF - Endangered Species Conservation | World Wildlife ..." 27 Jan. 2016 <http://www.worldwildlife.org/>
17) "World Bank Group." 27 Jan. 2016 <http://www.worldbank.org/>
18) "Asia-Pacific Economic Cooperation." 27 Jan. 2016 <http://www.apec.org/>
19) "Green Growth Action Alliance Members - Reports - World Economic Forum." 2013. 27 Jan. 2016 <http://reports.weforum.org/green-investing-2013/green-growth-action-alliance-members/>
20) "African Development Bank - Building today, a better Africa ..." 2002. 27 Jan. 2016 <http://www.afdb.org/en/>
21) "International Institute for Sustainable Development (IISD)." 2002. 27 Jan. 2016 <http://www.iisd.org/>
22) "IMF -- International Monetary Fund Home Page." 27 Jan. 2016 <http://www.imf.org/>
23) "IUCN - Home." 27 Jan. 2016 <http://www.iucn.org/>
24) "Ceres - Mobilizing Business Leadership for a Sustainable ..." 27 Jan. 2016 <http://www.ceres.org/>
25) "Frannie Léautier - Sustainable Development Solutions ..." 2014. 27 Jan. 2016 <http://unsdsn.org/about-us/people/frannie-leautier/>
26) "Breakthrough Energy Coalition." 2015. 27 Jan. 2016 <http://www.breakthroughenergycoalition.com/>