---
Pitch
Young people traveling the world and working together to learn more about climate change and start their careers as climate leaders
---
Description
Summary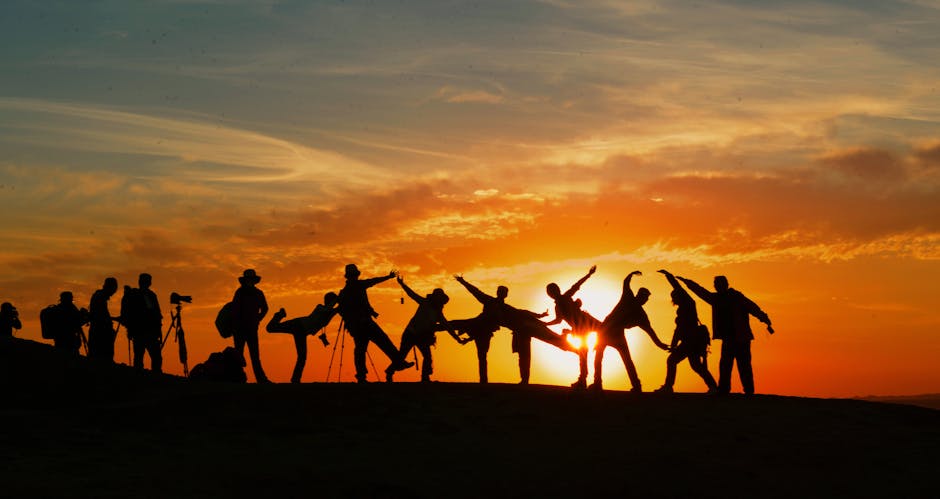 Climate change, like Game of Thrones' white walkers, is something too big, complex and out of our daily lives' concerns. To really understand it, one has to see and feel it for oneself. Therefore, to build the next generation of climate leaders, we are designing a unique experience: one trip around the world to learn more about climate change in theory, understand it in practice, and work on hands-on projects with other young people. This first pilot will be a three-month expedition, where 20-35 people from all over the world will travel together to five countries, getting to know different climate-related challenges, from droughts in the desert to floods in tropical areas. In each destination, participants will meet with key local organizations, universities and community leaders. They will also have free time to experience the country and connect with each other, building lasting relationships and a community of climate champions.
During the week, they will work part-time on a common group project and attend lectures about climate science, international cooperation, climate finance and other topics in which YCLs must excel. Knowing that practical and academic knowledge is not enough to foster leadership, the programme also includes individual and collective coaching to help YCLs to discover more about themselves and how to put their knowledge in service of others. Climate change is a competitive field, so the final weeks of the tour will thus focus on coaching participants on their personal projects and career plans. They will be then ready to go back to their countries, or explore other ones, to work on climate change mitigation and adaptation issues. The organizers will build partnerships with a series of organizations worldwide to ease the reallocation of YCL alumni, who will be part of a living community of practice.
---
Is this proposal for a practice or a project?
Project
---
What actions do you propose?
1) Multicultural trip: The first activity, and also the main one, is a world tour to learn more about climate change. The original project intends to organize a 12-month tour over 4 continents, staying one month in a different country. Applicants will be able to choose among 1-, 3- and 6-month tracks. But first we need to test our model, so we decided to pilot a smaller version of the project: a three-month itinerary exploring five countries. First, we will start in Paris, France, which is a strategic place given the number of international flights available, as well as its importance for climate governance. Participants will have an induction week, in which they will get to know each other, learn more about the programme, and have lectures with key actors in climate international policy. They will be responsible for their flights to Paris and from the last destination of the trip, but other flights and logistics costs will be covered by the programme fee.
From Paris, we will go to Israel (with visits to Palestine included) to learn more about high-tech solutions for climate change, sustainable agriculture in the desert, and how environmental cooperation can be a tool for conflict resolution. After, we will visit refugee camps in Jordan, where participants will meet those caught in the frontlines of climate change, learning the impact of higher temperatures in the refugee crisis. We will later leave the Middle East to go to South Asia to visit India, whose size and diversity makes the country vulnerable to the vast set of climatic challenges. There, we will understand the impact of multiple issues, as melting glaciers, floods and droughts, as well as the country's potential in renewable energy and other areas. We will take advantage of its breathtaking landscapes and special location to conclude our programme with two weeks of mentoring, career planning and self-knowledge activities. Our Youth Climate Leaders will then be ready to start their new endeavors, making bold contributions towards a low-carbon, resilient and more just society!
2) Side visits: We will organize learning expeditions to universities, startups, UN agencies, local organizations, field projects, among others. The programme will offer a series of touristic trips and cultural experiences (some of which will be already included in the monthly fee) too. Learning activities include: Policy Dialogues, Workshops, Theatre, Interactive Panels, among others. Field visits will be community based, visiting areas and populations that have suffered the brunt of climate change. Visits aim to highlight the solutions that have been adopted by local communities to counter climate change effects, also highlighting its impact on migration and other cross-cutting issues on sustainable development. These activities will result in Facebook/Instagram live sessions, videos, photos, fact sheets and case studies. We will also ensure that participants meet locals and promote cultural exchanges among themselves to generate empathy and raise their awareness about different lifestyles, thereby creating a cultural exchange which promotes in loco education throughout the whole expedition.
3) Group or individual project: Participants will join the programme to learn more about climate change and experience it in different countries, but also to get professional experience in the field. Therefore, the expedition has a professional development component, in which participants will be able to choose between two tracks: (1) Climate Entrepreneur: participants who already have their own project (a social business, a NGO, a campaign, etc.) will have the chance to take it to the next level during the expedition. They will be able to use insights from the travelling and visits, schedule appointments with experts and count with direct support of the YCL team, other participants and selected mentors. During the programme, they will also present their revised pitches in special events organized by us. (2) Climate Intrapreneur: participants who do not have their own project will be able to work as part-time volunteers on a hands-on project, taking advantage of the diverse background of YCLs. They will be divided in groups, and the YCL Team will assign tasks and develop a project management plan to mentor YCLs over the process. After feedback from partners, we are still defining whether we will offer one group project for all climate intrapreneurs, several volunteer assignments with partner organizations in the countries we visit, or both. We plan to make a decision after conducting exploratory interviews with potential participants and people already working in the field.
4) Communications: On their side, they will help us documenting their overall experience with videos and bi-weekly blog or social media posts, which can also be made on participant's mother tongue to guarantee contents in different languages. Every participant will have their blog and social media channels, which will be available on the program's website. Together, we will also design a collaborative "Lookbook" for each country visited, sharing details of our experience, photos, videos and texts about the main challenges the country is facing on climate change. Additionally, YCLs will have training in communication/journalism skills to interview local people in visited countries and to produce a storytelling wall for the programme and a documentary. We believe that YCLs experiences will also inspire other people, sensitizing them about the importance of tackling climate change and shifting their own behaviors. To help them in this effort, the YCL team is going to explore broadcasting and websites partnerships to spread contents produced by participants. For example, TV channels or programs could even sponsor a participant with the counterpart of having the materials produced by that participant used by the channel or TV show. The documentary produced by participants could also be a product to help fundraising for the project, lowering the participant fee and/or adding additional benefits.
5) Academic Curriculum: Participants will attend lectures about climate science, international cooperation, climate finance and other topics. They will be able to choose among preselected free online courses (e.g. Professor Jeffrey Sachs' Age of Sustainable Development), which will be taken with additional guidance from the YCL Team. Other skill-based courses, such as languages, design thinking and U Theory, will also be available. We plan to establish partnerships with leading academic institutions, such as Columbia University, as well as with local universities and research organizations. Upon their arrival in Paris, YCL will receive the syllabus of the programme, copies of books, and a list of multidisciplinary articles (mandatory and optional) that will be assigned to them throughout the expedition.
6) Life and career mentorship: The programme includes individual and collective coaching to help YCLs to discover more about themselves and how to put their knowledge in service of others. This will be an ongoing process, which will culminate in a focused agenda during the last two weeks of the program. Participants will attend intensive courses on psychology, leadership, and other issues. At the same time, they will work with mentors to develop their post-programme life and career plans. The YCL team will also connect them with key organizations and contacts, following up their progress after the programme.

7) The YCL Network: Finally, all participants will join an exclusive network of YCL alumni, a community of practice with members from different countries and diverse experiences working on climate change. We will bring together institutional partners, global forums, think-tanks, academia, entrepreneurs, philanthropists and social leaders onto one platform to share their knowledge, connect and brainstorm innovative solutions to several climate change problems. We will also invite mentors and partner organizations to join the network, who will help us by sharing job opportunities and advising community members. Additionally, YCL alumni will promote the programme in their countries, acting as multipliers by facilitating educational activities on climate change for other young people in their countries.
---
Who will take these actions?
YCL Team: We will be responsible for making the programme happen, organizing everything from curriculum and partnerships, to itinerary and promotion. First, we will finalize the conceptualization of the program, defining its itinerary and confirming partners in the countries to be visited. Then, we will open the call for applications, promote it, and select 20-35 participants from all over the world and with complementary backgrounds. Later, we will host pre-departure webinars, assisting participants with their preparation (from what to pack to visa issues). In the meantime, we will book accommodation, flights, local transportation and side visits. We will also oversee the academic curriculum, schedule lectures, prepare materials and develop a plan to track participants progress over the programme. Finally, the YCL Team, together with partners, will coordinate the professional development activities, including both coaching activities happening during the programme and mentorship opportunities through the YCL alumni network after it finishes.
YCL Crew: Participants are the main actors of the programme. They will experience this learning journey, leaving their homes to join a three-month expedition to five countries with youth from all over the world. In order to be admitted, they will make a commitment to be engaged, respectful and proactive during the programme, as well as to fulfill their academic and work tasks. Participants will also help us with communications, writing blogs and making videos to promote the programme and raise awareness of a series of climate-related issues. Finally, after concluding the programme, they will become YCL ambassadors and active members of our network, while they continue evolving their careers as climate leaders.
During the expedition, they are required to: (1) Attend side visits, sharing their experience through posts and social media; (2) join an individual or group project; (3) help us documenting their overall experience with photos, videos and support the production of the project's documentary; (4) fulfill the academic requirements; (5) attend life and career mentorship sessions; (6) hand in a wrap up document about the trip and their plans afterwards.
After the expedition, they are required to: (1) Join the YCL Network; (2) facilitate educational activities on climate change for other young people in their countries.
YCL Partners: First, we will count on partners to help us raising funds for the project and provide need-based scholarships. Partners will also help us develop the programme, including the academic curriculum and coaching activities. Through partnerships, we will organize side visits to local organizations and provide the adequate logistics to the expedition. We will also partner with other organizations to offer professional opportunities for the YCLs to put their new skills to use and get a sense of what working in the climate change field looks like.
---
Where will these actions be taken?
France: Paris
Israel: Tel-Aviv, Jerusalem, Negev desert
Palestine: West Bank, TBD
Jordan: Amman and other cities TBD
India: Delhi and other cities TBD
---
In addition, specify the country or countries where these actions will be taken.
France
---
Country 2
Israel
---
Country 3
Palestinian Territories
---
Country 4
Jordan
---
Country 5
Nepal
---
Impact/Benefits
---
What impact will these actions have on greenhouse gas emissions and/or adapting to climate change?
The direct impact of the programme is the group project that YCLs are going to produce during their experience. They will be in contact with real-life challenges imposed by climate change, counting with our support to design innovative solutions for both mitigation and adaptation problems. The indirect impact will be driven by all the contents produced by YCLs during those three months. Articles, interviews, videos and other materials, translated to different languages, are going to be strong tools to disseminate the urgency of climate change and to share what is already going on around the world on this respect. Given that the content is produced by young people, there is also a higher chance that these materiais will reach other youth, which is a great way to show the importance of climate action to the younger generations.
Because it is a programme that involves a lot of travels and participants from different countries, the carbon footprint from transportation emissions is a concern of this project. To offset it, at the end of the programme we are going to calculate the carbon emissions of its three-month activities and compensate it by planting trees in partnership with Plant-for-the-Planet, a international Foundation which organizes tree plantings led by children and young people around the world. Additionally, we are going to provide only vegetarian meals, and whenever possible, use bicycles to commute to work and to some visits. In that way, we will not only promote sustainable transportation and meals, but also invite YCLs to rethink their own habits.
---
What are other key benefits?
Another aspect to be worked during this three-month global exchange programme is to shift the image of young people as "leaders of the future" to the leaders of today. Our main goal is to empower a diverse group of young people from all over the world with leadership and entrepreneurial skills to be used right now to address climate change. A recent study from University of Oxford (Ojala & Lakew, 2017) shows how the young generation is more concerned about sustainability and climate change issues than their previous ones, but that does not mean that their behaviors and way of life are in accordance with the beliefs they hold on those topics.
At the YCL programme, we are going to work with those concerned young people, which still have not had the opportunity to see how they can act in practice to tackle climate change. By engaging them in this learning journey, we expect to raise their awareness and help them to go from theory to action, to "walk the talk". Finally, another important benefit is the international network that is going to be created during this programme. As we are focusing in youth champions, we will be working with the next leaders of companies, governments, universities and social-environmental organizations of the future. A connected group which can work together in multilateral and multicultural projects and partnerships in the following years.
---
Costs/Challenges
---
What are the proposal's projected costs?
Costs* - January-December 2018: USD 320,000
- YCL Core Team (~5 people + Local Coordinators): USD $120,000
- Communications and learning materials: USD $20,000
- Logistics:
Accommodation (average 3 months/35 people): USD $60,000

International transportation (~2 flights/35 people): USD $70,000

Local transportation: USD 40,000

Cultural activities: USD 10,000

Revenue**:
- Participation fees (~30 participants): USD $270,000
Down Payment: $1,500

Monthly (3 months): $2,500

- Additional funding: at least USD $50,000
Sponsorship/Grants/Seed Funding

* This is a rough estimate, we plan to have a more accurate budget by the end of the year.
** We will work to provide need-based scholarships to ensure a diversified background of participants. Participation fees may change depending on how much additional funding we get.
We are structuring our business plan on a hybrid model (both nonprofit and for-profit). We want to be able to fund most of our expenses through the programme's fee. However, we also want to give scholarships for youth that cannot afford the costs, and work on partnerships to drop costs to lower rates to all participants. A hybrid structure will thus enable us both to be purpose-driven and financially sustainable. Financial autonomy also allows us to have full control of our services, instead of having to rely on changing priorities from outsiders. As we scale, we plan to offer different services that will increase our revenue, at the same time that we keep social impact as our main goal.
---
Timeline
Impact in the short-term: Train 20-35 Youth Climate Leaders, who will start/advance their career on climate change; Inspire young people worldwide with our communications channels (website, facebook, youtube, instagram, etc.)

Impact in the medium-term: Have an active alumni network of more than 1000 YCLs, who will be already occupying leadership positions in several organizations and projects; Have inspired millions of young people worldwide, helping to shift mindsets and habits towards low-carbon societies.

Impact in the long-term: Have been one of the pioneers that helped shift society's practices and education systems to tackle climate change and promote behavior change and a "climate cultural revolution".

Timeline for 2017-2018 Activities

September-October 2017: Ideation phase
Improve the proposal

Develop a presentation deck

Develop a business plan and a more detailed budget

November-December 2017: Pre-Launch (phase 1)
Get feedback and finalize the proposal, business plan and budget

Start contacting potential partners

Draft comms plan for call out

Start fundraising

Confirm itinerary

January-February 2018: Pre-Launch (phase 2)
Finalize fundraising

Development of YCL website

Sign MoU with main partners and mentors

Develop communications materials to promote the programme

Start developing the academic curriculum and coaching activities

Start negotiations with logistics partners (accommodation, flights, transportation, etc.)

March 2018: Launch
Launch the programme's call for applications (March 5)

Promote the programme

Finalize logistics deals

April 2018: Participants Selection
Applications close (April 8)

Selection of approved participants (April 9-15)

Contact selected participants and sign contracts (April 16-20)

Deadline to receive down payment and confirm participation (April 27)

Announce the "YCL Crew" on our website (by the end of the month)

May 2018: Pre-Departure Prep
Call waitlist if we still have spots available

Confirm the final list of participants (by mid-May)

Make deposits to secure accommodation and flights

Pre-departure webinar and counseling for participants

June-July 2018: Kick Off and Middle East Track
Induction in Paris (June 1-10)

Israel/Palestine Track (June 10-July 15)

Jordan Track (June 15-July 31)

August 2018: South Asia Track
Nepal Track (August 1-31)

We may include another country to this track, or at least as a week visit. Potential alternatives are: India, Thailand, Cambodia, Indonesia and Philippines.

October-December 2018: Learn and Scale
Write evaluation report to donors

Write posts/articles/comms pieces with lessons learned

Present programme's findings in global events (e.g. COP 24)

Develop strategy and scale up plan for the 2018 YCL 12-month itinerary
---
About the author(s)
Cassia Moraes (CEO and Partnerships Lead):
Cassia has expertise in sustainable development and international cooperation, and holds a MPA in Development Practice degree from Columbia University. Currently, she works at the Brazilian Forum on Climate Change, a multi-stakeholder organization that advises the country's President and Ministries. Cassia has also worked at CIVICUS, the Brazilian Mission at the UN, the UNDP, and the UN Sustainable Development Solutions Network (SDSN), where she facilitated the "2014 Amazon Summer School" and assisted Professor Jeffrey Sachs' course "The Age of Sustainable Development". More info:http://bit.ly/CassiaMoraes

Evelyn Araripe (CFO and Communications Lead):
Evelyn is the Executive Director of Plant-for-the-Planet Brazil, managing the organization and coordinating its partnerships and fundraising. She is a journalist with post-graduate degree in environmental education and a Masters student at the Federal University of São Carlos (UFSCAR), where she researches how to engage children and young people on climate change. She is a former German Chancellor Fellowship for Tomorrow's Leaders fellow.

Fernanda Matsuoka (Logistics Director):
Fernanda has a degree from the Hotel Management School and holds a MBA from Fundação Getúlio Vargas (FGV). Fernanda works at the travel industry since 2005 and wants to share her passion for traveling with the world. Throughout her career, she had the opportunity to experience different hotels and visit more than 40 countries. She is currently working as the Sales Manager of De L'Europe Amsterdam.
Gaurav Sharma (Field Coordinator - South Asia): Gaurav is a communication and knowledge management expert from India, with 12+ years experience in consulting, policy advocacy, and program management. He has a Masters in International and European Security from Geneva, and a post-graduate diploma in Humanitarian, Human Rights and Refugee law.
---
Related Proposals
---
References